rural infrastructure development
RURAL INFRASTRUCTURE
DEVELOPMENT
Rural electrification is one of the main requirements for a country like India with major population of approximately 70% living in rural areas.Solar energy is very useful renewable source of energy, which may be the answer to the future for power, or energy needs, as global warming seems to pick up rapidly:


Through installation of solar lights Bal Bharti Academy helps in reduce of energy crisis. In the year 2015-16 we installed 100 Solar LED Lights in Pilibhit, Funding partner – BHEL.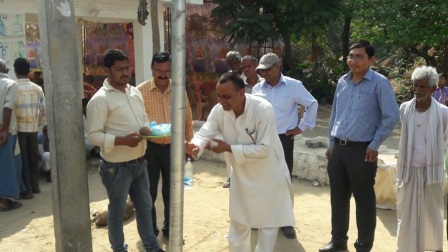 In the year 2016-17 we installed 77 Solar LED Lights in Rajasthan, Funding partner – United India Insurance.



Currently for the year 2017-18 we have received the project of installing 100Solar LED Lights in Pali, Rajasthan, and Funding partner –Bharat Petroleum Corporation Limited.