Mission Manjri : Covid Support For Tier 2-3 Cities & Villages
To tackle COVID challenges, we want to provide Covid support in following ways:
Oxygen beds: We aim to provide oxygen beds to all needy with doctor's consultations by converting Hotels to Covid Care Isolation centers, especially in the tier 2-3 cities.
Rural Haryana medical support via education
1st level support: In partnership with Haryana Government / administration to help arrest the spread /cure of COVID in rural Haryana. In Wave 2, COVID has spread much deeper in the hinterland where awareness of the disease, and medical support is nominal (still). We are partnering with NGO and village level panchayats to develop a 2 member taskforce for each village. This taskforce would be trained in COVID information by doctors and then would go each house in the village to ask them covid related questions to detect if any member of the family is positive (via 10 question based pointers).
Home Supply of Oxygen Cylinders & Concentrators
Doctor Consultation through online platforms
Current Covid wave is shattering families at a never seen before scale. Our health care infrastructure was definitely not ready for this. One can hardly find a bed at any hospital and precious lives are being lost because of this.
With a large number of covid care facilities the burden on hospitals will reduce. So we can reserve the hospitals only for critical cases.
We plan to achieve the goal by converting existing hotels to covid care and isolation centers. These centers will be equipped with:
Oxygen concentrators
Oxygen cylinders for backup
Nursing Staff
Full time Senior Resident Doctor
Doctor Panel on call through telemedicine platform
3 meals a day
Clean and healthy environment
We're planning to take patients who are at an early stage of Oxygen requirements or require Isolation. Any serious condition patients would be referred to the hospital.
Separately, we will purchase the medical & support equipments for 10 villages in Haryana. Each village would be supported with masks, thermometers, OCs, oximeters. Also, we will train up up to 6 volunteers for each village who will do door to door checks for awareness, testing, and medicinal support to contain the spread in rural India. From here, we will expand to other states
Uber
To take care of the commute
Even deliver medical supplies to homes
Volunteer Doctors and support from big medical Institutions
Best doctors just a call away
Moxie
Helping with their telemedicine platform and doctor panel
Bal Bharti Academy
The NGO is helping us with funding and also lending a helping hand in multiple other operational activities.
Smart Own
A jewelry / appliance renting service provider, giving its software to use in for managing oxygen cylinders and concentrators.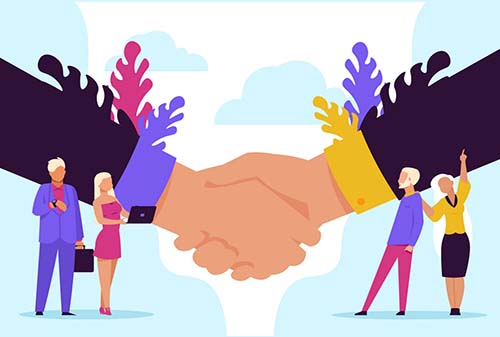 The 4 of us played badminton, carrom, TT and many other games regularly.
She even did Paragliding, Scuba Diving, Rafting and other adventure activities with us.
Last year when many of my friends got bored of 'dal chawal' during lockdown she agreed to starting a youtube food channel. Here's a glimpse of her:
Orthopedic Surgeon, Covid Warrior
Lawyer, NGO
A team of 100s of volunteers (IIT BHU, ISB, other IITs).
Running Cost
      Appx INR 40-45 Lacs / Month for a 40 Oxygen Bed Centre.
The above expense will cover:
Room Rent
3 daily meals and 2 times tea/snacks
Salary of Doctors, Nursing Staff
Housekeeping & Cleaning  
Safety kits for staff
Initial Setup Cost
Approx. 60L for 40 oxygen beds
Oxygen Concentrators
A 10L concentrator costs around 1L, so 30-40L
Advance Rent of Hotel
Basic Medical equipment (Thermometer, pulse oximeter etc) & Medicine Stock
Oxygen Cylinders
Basic fixtures & equipment to be used for care delivery e.g. stand to deliver IV injections etc
We're looking to raise a corpus of INR 5 Cr.
Appx INR 50 lacs for Initial Set up of one centre and INR 45-50 lacs for supporting one centre for next 3 months.
For Total 5 centers to support for next 3 months we require to raise INR 5 CR.
All funding is routed through the NGO – Bal Bharti Academy.
We are your soldiers on foot and need your support. Setting up and running a covid center requires massive funds as estimated above. So please do support us by contributing and also let your friends and family know about the fundraise as well as soon the availability of oxygen beds.
Please do not hesitate in putting PAN or PASSPORT details as this is Govt mandate for all NGOs.
$1200 = 1 concentrator = 5-6 lives saved every months
$ 600 = 1/2 concentrator or 1 nursing & 1 housekeeping staff
Rs 25000 = 1 Junior Nursing Staff / 30 PPE kits
RS 10000 = 1 day medical supplies for 20 patients
Together we will definitely beat Covid!!