Concern 2012 was held on March 2-4 at Epicentre, Sector-44, Gurgaon, Delhi NCR.
Education forms the backbone of the nation and is one of the key indicators of a country's growth and development. In fact, the rise of knowledge economy at a global level has once again reinforced education, in all its forms (elementary, secondary, higher, vocational and adult), as the key economy and business driver.
Initially , educators saw the use of ICTs in the classroom mainly as a way to teach computer literacy. Most now see a border role: that of delivering many kinds of learning at lower cost and with higher quality than traditional methods of teaching allow. In addition, schools and universities increasingly use ICTs, as do other large organizations, to reduce the costs and improve the efficiency of administration.
The new economy will usher in a new era of knowledge based collaborative education, industry relevant research and product innovation to power the growth of new age enterprises fuelled by the convergence of abundant energy and the power of communication technologies.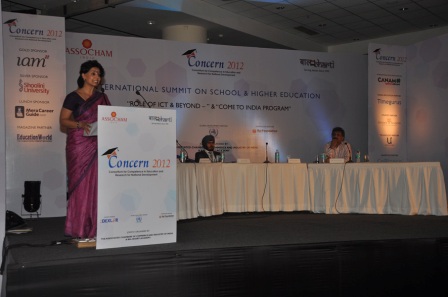 The Indian education space could be one of the largest markets in Asia with a population of over 1.13 Billion. With the government planning to spend around 5% of GDP in the next five years on education, the market could be anywhere worth $50-55 Billion.
While we continue to grow at one side we also have to make sure that we keep up the standards of the infrastruture and resources currently present in the country. Unfortunately global rating system bias does not include more than few Indian educational institutions but the scenario is different.
There are number of them that are par excellent and world class. The time has come that we focus on internationalization of our institutions and increase the number of students coming to India from other countries.
USP: This is the most powerful and first of its kind event B2B opportunity for education industry of India where all the participants will have a confirmed itinerary of meetings before the event so as to maximize the gains through relationship building.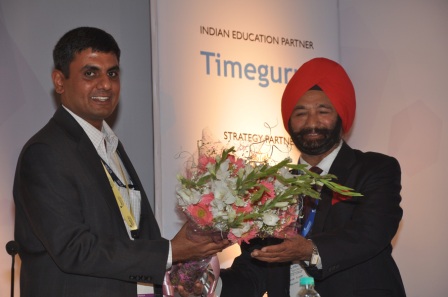 Concern 2012- Higher Education Conference
Since Last decade India is being considered and respected as knowledge superpower in the world. This has become more so and an acknowledge fact especially during the recent global economic turmoil and failure of top school products of U.S and Europe who neither could prevent nor manage the deteriorating effect for the globe and their organization. Today's people have started realizing the tuning of western professionalism should be with that of eastern value system, mindset and dedication along with re-skilling to manage change keeping people together.
Focus on underprivileged sections of society and backward regions of the country thereby enabling a move out of poverty; similarly, focus significantly on
If this is properly known to nations abroad, people would love to study and be trained in India. Unfortunately global rating system does not include more than a few Indian education systems but the scenario is different. There are number of them that are par excellent and world class.
Therefore we need to work in a direction so as to make India one of the most preferred destinations for school/higher education in the world.
CREDIBILITY & OUR SUPPORTERS